AYURVEDIC TREATMENTS THAT CURE THE ROOT AND NOT JUST THE SYMPTOMS
Heal & Care Ayurveda & Panchkarma Clinic targets the root cause of disease
Ayurvedic Clinic in Pune
If you are searching for the best ayurvedic clinic in Pune and we at Heal and Care provide quality ayurvedic treatments and ready for quick response all the time. Whether you are suffering from a lifestyle disorder or need some help with female health issues like PCOD, Fibroids or Infertility, our ayurvedic clinic has the ultimate solution in hand.
We are named the leading ayurvedic clinic in PCMC Pune, ready to take care of your joint pains. Right from Rheumatoid arthritis to rheumatic, osteoporosis to Gout treatment, we can cover it all for you.
If you are looking for the top-most ayurvedic clinic near me in Google search, Heal and Care Ayurveda will be in front of you so call us at 9423422379 / 9960615648 for help. You can even count on us in presenting your queries and we will answer your questions as soon as possible.
Check out our patient testimonials to see what makes us one of the leading Ayurvedic centers here. No matter wherever you stay in Pune, you can count on us for quality ayurvedic treatment from our well-trained Ayurvedic doctor.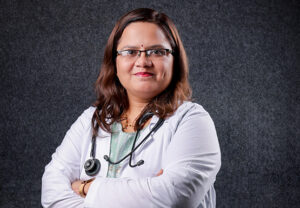 Why our Ayurvedic Center in Pune is more trusted by Patients?
---
Our ayurvedic center in Pune is now gaining quite some popularity among the masses. We, at Heal and Care, are engaged in treatments and curing multiple medical conditions. For example, whether you are suffering from multiple skin problems like acne, psoriasis, or more, we have your back.
Furthermore, our ayurvedic center has treatments for mental ailments, respiratory disorders like skeletal systems disorders, Asthma, and even cardiac problems like blood pressure and hyperlipidemia.
If you are suffering from infertility problems like Azoospermia or any kind of neuromuscular issues like paralysis, we have the right ayurvedic treatment for you.
On the other hand, noted as the best ayurvedic center in Pune, we offer the best solutions to certain gynecological issues like Leucorrhea, Dysmenorrhea, and more.
We offer transparent communications from our best ayurvedic doctor in Pune and will let you know everything about your current treatment and conditions.

We believe in using specialized treatment plans for every individual. We don't believe in a "universal treatment plan." So, depending on your needs, we will customize treatment plans.
So, if you are on a mission to find the best Ayurveda clinic in Pune, Heal and Care is the name that should cross your mind.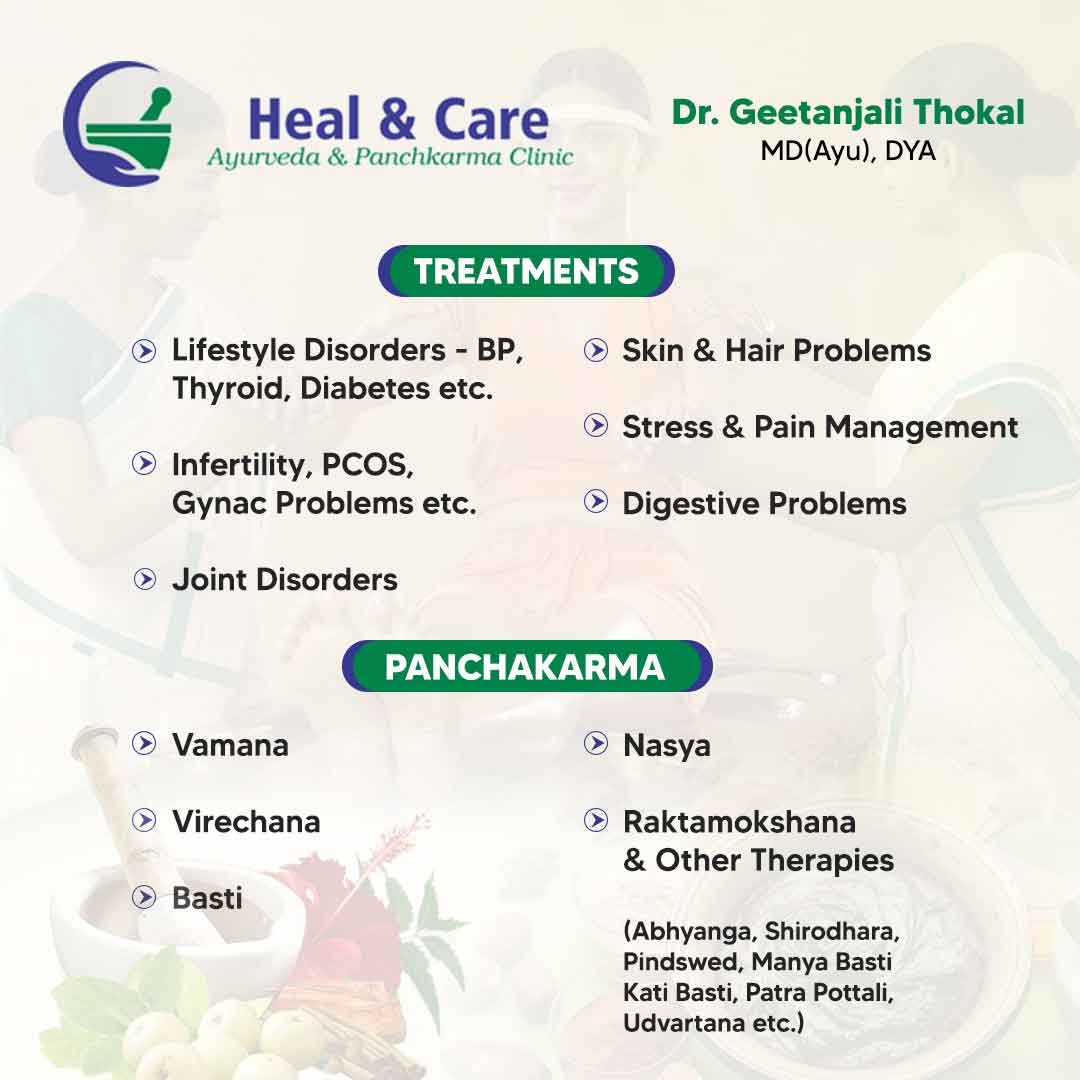 Best Ayurvedic Treatment in Pune
We at Heal and Care believe that ayurvedic treatment in Pune is not that hard to get, once you have chosen the best team of experts for help. We have hired only the best and most reliable team of doctors, ready to offer multiple types of treatments.
Our basic ayurvedic treatment plans are divided into multiple heads to make them easily navigable for you. Some of those are:
Skin and hair problems
Lifestyle disorders like thyroid, blood pressure, and diabetes
Stress and pain management
Infertility, PCOS, and gynac issues
Joint disorders
Apart from these points, we offer the best panchakarma in pune as well. Some of the treatment plans under this category are:
Vamana
Nasya
Virechana
Raktomokshana and other therapies
Basti
So, if you are looking for the best Ayurveda clinic in Pune, you know to ring 9423422379 and get an appointment right now.
How Our Pune Ayurvedic Clinic Cures Root Cause?
---
Our Pune ayurvedic clinic is not just about offering a temporary relief from your pain or physical issues. We will target the root cause, check its condition, and then provide ayurvedic treatment to hit the main points. These are some of the major points in action to follow. Dr. Geetanjali Thokal is the owner and founder of this Ayurveda clinic in Pune named Heal and Care. 
We have been engaged in treatments and curing multiple medical conditions. Whether it is any particular female problem or male fertility issue, sexual disorders, our ayurvedic center has an answer for it all. It is all about booking an appointment with us by clicking on the "contact us" page.
To know more about our Ayurved in Pune, call now at 9423422379
Patient Testimonials
Kunal Chaudhari
25. February, 2022.
One of the best Dr we have ever come across...i was having extreme post covid symptoms last year....Dr cured me very well....with extreme care, personal attention, timely appointments, over phone/whatsapp support. My whole family was also covid positive and dr treated us very well thoroughly. There are so many other incidents either with me or within family when dr helped us. Dr Geetanjali has become our first point of contact for any illness or medical advice. Dr Geetanjali is having extra ordinary expertise in Ayurveda, she will tell about ur medical conditions just by checking nadi. I will blindly recommend Dr Geetanjali... Thanks Dr....
Amruta Kadam
25. February, 2022.
I had very nice experience with Dr. Geetanjali. Infact I am still continuing my treatment at her clinic. She is very supportive, gives each patient proper time, listens patiently and addresses all our medical issues very accurately and properly. Me and my husband even did Panchkarma at her clinic and had a very nice experience and after effects. Best ayurvedic doctor I came across.
Deepak Ugale
9. December, 2021.
Doctor has very deep knowledge of ayurved. She also explain patient about root cause as per ayurved.
Monika Goel
26. October, 2021.
I'm thankful to Dr. Geetanjali who is really patient, humble and good. She diagnosed my problem precisely n her medication really suits me.
manjiri patwari
23. October, 2021.
Best Ayurvedic Dr. In Pimple Saudagar👍.