Best Ayurvedic Doctor in Pune
Best Ayurvedic doctor in Pune Dr. Geetanjali Thokal MD (Ayurved) is the owner and founder of Heal & Care Ayurveda & Panchkarma Clinic. Dr. Geetanjali has completed B.A.M.S. from the Tilak Ayurved Mahavidyalaya, Pune (One of the best institutes of Maharashtra) and MD in Kayachikista (i.e Ayurvedic Medicine) from B.S.D.T. Ayurved College and Cancer Research Centre, Wagholi, Pune. She has been awarded Gold Medal (in ENT) by Dr. Kirumakki, Germany, and the Best Intern of the year award (Vd. Nanal Paritohik) during graduation.
Dr. Geetanjali Thokal has extensive work experience is well trained to handle the most critical health conditions in the most significant manner. She also has worked as a Consultant at Medicine and Panchakarma dept. of B.S.D.T.'s Ayurved College, Wagholi, Pune.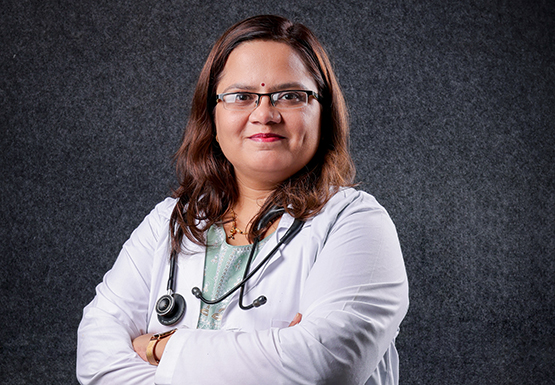 Dr. Geetanjali Thokal is one of the Top Ten Ayurvedic doctors in Pune
Recent research on the Top Ayurvedic doctors in Pune has portrayed Dr. Geetanjali Thokal to be one of the top 10 Ayurvedic doctors in Pune. If you are interested to check in with the panchakarma treatment in Pune, then you have come to the right spot! 
We offer the best ayurvedic treatment in Pune to help you get your life back on track.
Ayurvedic Doctor Geetanjali Provides Following Treatments
Female health issues
Joint disorders
Skin diseases
Hair problems
Urinary disorders
Psychological disorders
Digestive systems
Why Geetanjali Thokal is the Most Trusted and Best Ayurvedic doctor?
Being one of the top names under Ayurvedic Dr in Pune, Dr. Geetanjali Thokal knows what she is doing. Her ayurvedic panchakarma treatment is famous and people are always giving her top-notch priority while looking for the famous Ayurvedic doctor in Pune. So, book an appointment with her now!